Bienvenue Sur GnuCash.org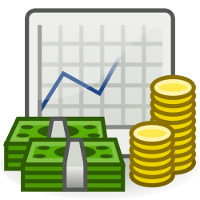 GnuCash est un gestionnaire de finances personnelles, offert gratuitement sous la license GNU GPL et disponible pour GNU/Linux, BSD, Solaris, Mac OS X et Microsoft Windows.
Designed to be easy to use, yet powerful and flexible, GnuCash allows you to track bank accounts, stocks, income and expenses. As quick and intuitive to use as a checkbook register, it is based on professional accounting principles to ensure balanced books and accurate reports.
Need Help?
Looking for someone to contact about GnuCash? Try the Listes de diffusion , which are public, email-based discussion groups where you can ask and answer GnuCash questions to other users.
Fonctionnalités
Comptabilité en partie double
Actions/Obligations/Fonds mutuel
Comptabilité pour petites entreprises
Rapports et graphiques
Importation des protocoles QIF/OFX/HBCI
Opérations planifiées
Calculs financiers
Découvrir plus …
GnuCash 4.0 Released
We've released GnuCash 4.0 with many bugfixes and improvements including some great new features!