Velkommen til GnuCash.org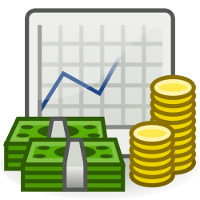 GnuCash er regnskapsprogramvare for personlig og småbedriftsbruk, fritt lisensiert som GPLv2+ og tilgjengelig for Linux|GNU, BSD, Solaris, macOS, og Windows.
Designed to be easy to use, yet powerful and flexible, GnuCash allows you to track bank accounts, stocks, income and expenses. As quick and intuitive to use as a checkbook register, it is based on professional accounting principles to ensure balanced books and accurate reports.
GnuCash is developed, maintained, documented, and translated entirely by volunteers. Want to help out? We have some suggestions. Please help translate GnuCash into your language at Weblate.
Hjelp?
Looking for someone to contact about GnuCash? Try the E-postlister , which are public, email-based discussion groups where you can ask and answer GnuCash questions to other users.
Feature Highlights
Double-Entry Accounting
Stock/Bond/Mutual Fund Accounts
Small-Business Accounting
Reports, Graphs
QIF/OFX/HBCI Import, Transaction Matching
Planlagte transaksjoner
Financial Calculations
Discover more …
GnuCash 4.0 Released
We've released GnuCash 4.0 with many bugfixes and improvements including some great new features!