Bienvenue Sur GnuCash.org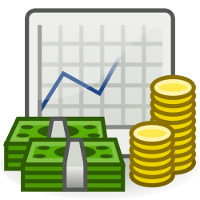 Version 2.6.21 is the last version for Windows XP/Vista and MacOS X 10.8 and earlier, and so the last version that will run on PowerPC Macs.
GnuCash est un gestionnaire de finances personnelles, offert gratuitement sous la license GNU GPL et disponible pour GNU/Linux, BSD, Solaris, Mac OS X et Microsoft Windows.
Conçu pour être simple d'utilisation, puissant et flexible, GnuCash vous permet de suivre l'évolution de vos comptes bancaires, portefeuilles d'actions, revenus et dépenses. Aussi rapide et intuitif à utiliser qu'un registre de compte papier, il est basé sur des principes de comptabilité professionnelle pour assurer l'équilibre des comptes et des rapports fiables.
Need Help?
Looking for someone to contact about GnuCash? Try the Listes de diffusion, which are public, email-based discussion groups where you can ask and answer GnuCash questions to other users.
Fonctionnalités
Comptabilité en partie double
Actions/Obligations/Fonds mutuel
Comptabilité pour petites entreprises
Rapports et graphiques
Importation des protocoles QIF/OFX/HBCI
Opérations planifiées
Calculs financiers
Découvrir plus...